As the animated sit-com The Simpsons continues to go and go and go, it also continues to feature some superb songs.
Including iconic English rock ban Faces' 'Ooh La La', which showed up playing at the end of this week's episode — The Simpsons, Season 32, Episode 11, "The Dad-Feelings Limited" (aired on January 3rd, 2021.)
Faces' 'Ooh La La' is one of those songs that most of us know, dance to every time it comes on the radio and, yet, probably can't remember who recorded it.
Yep, that was Faces.
Faces, of course, was the English band that was popular in the late 1960s/early 1970s.
The band was known for hits like 'Ooh La La', 'Cindy Incidentally' and 'Stay With Me', as well as for lead vocalist Rod Stewart, guitarist Ronnie Wood, drummer Kenney Jones, guitarist Steve Marriott, and bass guitarist Ronnie Lane — all of whom went on to have amazing careers after Faces disbanded.
Faces' 'Ooh La La' was the title track from the band's fourth and final studio album.
It was released in March, 1973, hit #1 on the UK Albums chart a month later and became the most successful album Faces had ever produced. (continue reading and listen to Faces' 'Ooh La La' below…)
Five Famous People Who Have Been Deported: Being Kicked Out of a Country Can Happen to Anyone
Sadly, however, lead singer Rod Stewart did everything he could to destroy the success of the album during its first couple of weeks of release.
He slammed it to the news media, railed on it during radio interviews and constantly banged on about how it could have been a much better album. Regardless that he himself didn't appear on most of the tracks as, due to a suddenly successful solo career, he couldn't be bothered to show up.
Faces limped on for a year or two afterwards but, sadly, never again recorded an album together. The band formally disbanded in November, 1975.
Listen to Faces 'Ooh La La' as played on The Simpsons in the video and on the band's final album below. Almost 50 years after its release, and the track is still one of the most iconic songs from the era of good 1970s rock.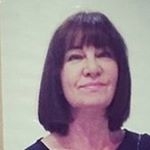 Latest posts by Michelle Topham
(see all)