Danish singer Fallulah has a new single out. Called 'Sorrow is a Shadow', it's a synth-pop jewel that is fun, catchy, and incredibly addictive.
And, if you're not familiar with Fallulah (and you should be), she's been around since 2011 when she released her first album — The Black Cat Neighborhood. A second album followed two years later. She has also been referred to as a more pop-y version of Adele.
Fallulah's 'Give A Little Love' is awesome
Fallulah is currently working on her third album, which will be released on Instant Records, and 'Sorrow is a Shadow' is one of the first tracks we're hearing from it.
Don't know about you, but I'm loving it. Listen below.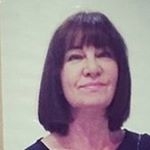 Latest posts by Michelle Topham
(see all)