If you want music that is a bit wilder, crazier and, actually, cooler than what you normally listen to, you may have found yourself falling in love with Fanfare Ciocarlia' 'I Am Your Gummy Bear' — a track that was played on the just released Borat Subsequent Moviefilm.
The track was one of 10 Fanfare Ciocarlia songs the band had featured on the film's soundtrack.
So who are Fanfare Ciocarlia?
The twelve-piece Romanian Romani Balkan brass band comprises a group of Roma musicians, otherwise known throughout the centuries as Gypsies.
The band plays fast, high-energy, fun music that people want to dance to.
They are also known for playing their own musical arrangements of popular movie theme songs.
Fanfare Ciocarlia got their big break in music when an East German sound engineer, Henry Ernst, who was looking for traditional musicians, was told by a local farmer to travel to an out-of-the-way village in northern Romania to check out a fabulous band.
There he discovered Fanfare Ciocarlia.
Soon after, he arranged a European tour for the gand and, after some financial problems, eventually ending up becoming the Fanfare Ciocarlia's manager.
Since then, the brass band has found worldwide success with their unique sound and, back in 2016, celebrated their 20th anniversary performing as a professional band.
Back in 2006, they were commissioned to record one song for the first Borat movie. A song music supervisors must have liked so much, they were asked to return to the second movie with 10 more tracks.
Listen to Fanfare Ciocarlia' 'I Am Your Gummy Bear' from Borat Subsequent Moviefilm below.
And, if you love the sound of that fun, wild, high-energy music, check out their very cool album Balkan Brass Battle, recorded with Boban and the Marko Marković Orchestra in the Spotify player below.
The second Borat film — Borat Subsequent Moviefilm: Delivery of Prodigious Bribe to American Regime for Make Benefit Once Glorious Nation of Kazakhstan — was released on Amazon Prime yesterday.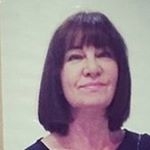 Latest posts by Michelle Topham
(see all)