1980s hard rock band Faster Pussycat's 'House of Pain' was featured on the new episode of Peacemaker this week — Peacemaker, Season 1, Episode 4, "Chapter 04: The Choad Less Traveled".
The track is one of those that you may not know the name of the band who released it, but you will definitely have heard the song numerous times.
'House of Pain' was played on this week's Peacemaker as the 'hero' is back in his trailer, trying to get rid of his pain with drugs and booze until he eventually falls over.
The song itself is from the band's 12-track second studio album Wake Me When It's Over, which came out via Elektra in mid-1989.
It became Faster Pussycat's most popular song when released, hitting #28 on the Billboard Hot 100 chart and #23 on the Mainstream Rock chart.
The band also released a music video that profiles the pain tens of millions of children experience throughout their lives, due to the problems their parents had in their marriages or in the way their parents treated them.
The 'House of Pain' music video helped the song gain even more traction, as so many people could relate to its emotions.
Listen to Faster Pussycat's 'House of Pain' from the ending of Peacemaker last night in the song's music video, and on the band's Wake Me When It's Over album.
Check out more songs from the episode on Leo Sigh.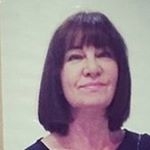 Latest posts by Michelle Topham
(see all)