American indie skate punk band Fidlar's 'Flake' was that sick track with the incredible beat that showed up on the new superhero series Superman & Lois last night on The CW — Superman & Lois, Season 1, Episode 1, "Pilot" (aired on February 23rd, 2021).
The rock track was heard as Clark goes to talk to his sons Jonathan and Jordan, and continues to play as he apologizes to Jonathan.
Fidlar's 'Flake' is the fifth single from the band's third studio album Almost Free, which was released in 2019 via the record labels Mom + Pop and Dine Alone.
The album did pretty well for the indie band, making it onto four different charts in the U.S. and with its highest showing at #11 on the Billboard US Alternative Album Sales chart. It also charted in Australia.
Critics tended to love the album calling it "bold" with its new music direction.
And, just in case you're not familiar with Fidlar, the band name stands for Fuck It Dog, Life's a Risk. Yep, they are the kind of upfront band I really like.
Fidlar's 'Flake' is not the first time the Los Angeles-based band has had their music featured on a TV show either. Nor the first time 'Flake' has been that track.
In fact, 'Flake' has also been licensed for play on 13 Reasons Why, and Locke & Key in the past, while other tracks from the band have been heard on hit shows like Elementary, The Vampire Diaries, Peaky Blinders, Shameless (many times), Made in Chelsea, Finding Carter and iZombie.
Listen to Fidlar's 'Flake' as heard on last night's Superman & Lois below, but I doubt you'll just listen once as it is pretty addictive.
The first season of Superman & Lois is currently airing on The CW. In it, Clark Kent and Lois Lane are married and have twin sons who, of course, don't know their dad is a superhero.
Yikes!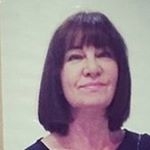 Latest posts by Michelle Topham
(see all)