British singer songwriter Fink's 'Fear Is Like Fire' was featured on the soundtrack of the pilot of the new series 'Guilt' on Monday night (June 13th, 2016 — Season 1, Episode 1). A series that is obviously based on the true story of Amanda Knox, an American woman studying in Italy several years ago when her British roommate was murdered.
From the poor reviews so far, I'd say 'Guilt' probably won't be around for long, but it does have a nice soundtrack, with music from Indiana, The Rigs and Jill Andrews in the first episode alone.
As for the Fink track 'Fear Is Like Fire', it is from the singer's 2011 fifth studio album Perfect Darkness.
It is not the first time Fink's music has appeared on the soundtrack of a TV show, however, as he's made quite a name for himself over the last few years as a songwriter with TV perfect songs. Shows his work has appeared on include Bitten, The Walking Dead, NCIS, Suits, The Blacklist, Scorpion and House of Lies.
Listen to Fink's 'Fear Is Like Fire' in the video below. Very appropriate for Guilt, I'd say sounding as dark and mopish as it does.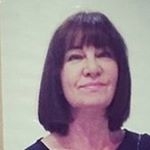 Latest posts by Michelle Topham
(see all)