American singer songwriter and record producer Finneas' 'Someone Else's Star' was heard on this week's episode of Grey's Anatomy last night — Grey's Anatomy, Season 18, Episode 17, "I'll Cover You".
The somber song is from the Los Angeles-based artist's debut studio album Optimist, which came out in 2021 on his own record label OYO, as well as via Interscope.
The album was both moderately critically and commercially successful for Finneas, charting in the U.S. at #109 on the Billboard 200 chart, and in five European countries.
Other than for his solo work Finneas, of course, is more known as the brother of superstar Billie Eilish, and the person who writes and produces many of her hits records.
He is also an eight-time Grammy Award winner in his own right, including winning Record of the Year twice for the work on his sister's music.
He has also won the award for Album of the Year, Song of the Year, and Best Pop Vocal Album among other categories.
As for Finneas' 'Someone Else's Star', while it appears on his Optimist album, the song itself is quite depressing.
Especially as the lyrics talk about someone (possibly his sister) whose dreams don't seem to have turned out the way they wanted them to.
Listen to Finneas' 'Someone Else's Star' from last night's Grey's Anatomy in the lyric video, and on his Optimist album.
It is a pretty song, but still leaves you feeling sad.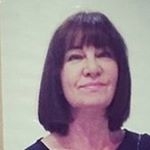 Latest posts by Michelle Topham
(see all)