The brother of superstar pop singer Billie Eilish, Finneas, had one of his songs played on the first episode of the new season of YOU on Netflix this week — YOU, Season 4, Episode 1, "Joe Takes a Holiday".
The track was Finneas' 'The Kids are All Dying', and it was played as Joe is watching his neighbors through the window.
'The Kids are All Dying' came out in 2021 as the sixth single from the musician's debut studio album Optimist, which was released on the OYOY and Interscope Records labels.
The song itself talks about being self-involved and worrying about stupid, inconsequential things, while society around you is beginning to collapse.
How can you sing about love when the kids are all dying?
How can you sing about drugs?
Politicians are lying.
How can you sing about sex when the school is on lockdown, lockdown?"
The track wasn't a big hit for Finneas, but it did spawn a music video and Optimist, the album it came from, hit #9 on Billboard's Top Alternative Albums chart, as well as #104 on the Billboard 200 chart.
The album was also a minor success in several European countries.
Listen to Finneas' 'The Kids are All Dying' in the song's official music video, and on his Optimist album.
You can learn more about Finneas, and listening to more of his music, on his official website.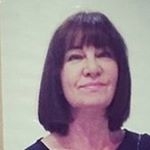 Latest posts by Michelle Topham
(see all)