Chilling Adventures of Sabrina features Fiona Apple's 'Criminal'
Alternative rock singer songwriter Fiona Apple's 'Criminal' showed up on the soundtrack of the brilliant new Netflix supernatural horror series Chilling Adventures of Sabrina this week — Season 1, Episode 7, "Chapter Seven: Feast of Feasts".
The song was heard playing as Sabrina wakes up, and realizes there is loud music coming from upstairs.
When she goes up to Ambrose's room, she sees Prudence, the weird sisters, Ambrose and Nick just kicking off an orgy.
'Criminal' is from Fiona Apple's debut album Tidal.
Released in 1997 as the third single from the album, it is the biggest hit Apple has ever had. It reached the 21st spot on the Billboard Hot 100, and number 4 on the Alternative Songs chart. It eventually even won a  Grammy Award for Apple for Best Female Rock Vocal Performance .
The track had a music video starring Apple rolling around in various rooms and in various states of undress. The video kicked off one of those what we now know as viral 'fake outrage' by people in the news media. Fake outrage that was then picked up by fans, all of whom criticized it for Apple's thin physique.
In other words, Fiona Apple became just one more woman in popular music videos to be shamed for her looks, with critics saying she looked like she was involved in 'heroin chic' or like an underfed Calvin Klein model.
Apple, of course, had the last laugh as the video became a huge hit.
Listen to Fiona Apple's 'Criminal' from Chilling Adventures of Sabrina in that controversial music video below.
You can listen to her debut album Tidal in the Spotify widget below that.
Related: Listen to the Cliff Richard classic 'Devil Woman' from Chilling Adventures of Sabrina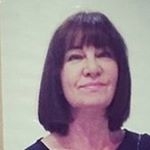 Latest posts by Michelle Topham
(see all)