Listen to First Aid Kit's 'America', the harmonies are stunning
Swedish folk duo First Aid Kit's cover of the Simon & Garfunkel song 'America' was featured on the new Jennifer Lopez movie Second Act this month.
The song was played in the film during the montage of scenes as Maya (Lopez) is writing to Zoe (Vanessa Hudgens).
First Aid Kit's 'America' was first released back in 2014, two years after the Swedish sister duo — Klara and Johanna Söderberg — first performed the song live to honor Paul Simon at the 2012 Polar Music Prize award ceremony, and singing the most beautifully harmonies.
Simon was in the audience, and gave the sisters a standing ovation as they finished their performance.
The song was eventually released on a 10 inch single on vinyl, with 'America' as the title track. A couple of months later, it was also released digitally.
First Aid Kit performed a stunning version of 'America' live on the Late Show with David Letterman in May, 2015, after Dave asked them to sing that song during the show, as it was one he loved to sing to his son when he was little.
As for the Swedish duo, they are currently one of the most popular folk music acts in the world, with a massive international following.
The sisters have four albums out with their latest, Ruins, just released in January of this year. They have also recorded and released four EPs, two this year, and a slew of singles.
The new Jennifer Lopez movie Second Act, where this song is featured, will open in movie theaters in the U.S. and elsewhere on Friday, December 21st. Just in time for the holiday movie season.
The film stars Lopez, Vanessa Hudgens, Milo Ventimiglia, Leah Remini, Freddie Stroma, Treat Williams, and Charlyne Yi.
Jennifer herself spoke about the movie, and what it was like fighting for her own 'Second Act' in an interesting interview with NPR.
Listen to First Aid Kit's 'America' from Second Act in their official music video below.
You can also watch their live version in front of Paul Simon in the video below that. And do watch Simon's face and listen closely to their voices, because the whole experience is so beautiful it will make you cry.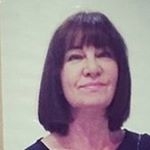 Latest posts by Michelle Topham
(see all)