Iconic British/American rock band Fleetwood Mac's 'Everywhere' was that pop song playing on the new Netflix spy film Heart of Stone as Jack is at the Charter HQ and pulls up a 3D look at Lisbon, Portugal.
The song continues playing as the MI6 team is in the van driving through the streets of Lisbon.
Fleetwood Mac's 'Everywhere' was released as the fourth single from the band's fourteenth studio album Tango in the Night, which came out on the Warner Bros. label in 1987.
The song went on to chart at #1 in Belgium and Canada, and hit the top spot in the United States on the Billboard Adult Contemporary chart.
It also ranked high up charts in seven other countries, including the UK where it hit #4.
The track has since been called one of the best pop songs of the last few decades, with music critics calling it "beautifully crafted" and "bulletproof pop".
Listen to Fleetwood Mac's 'Everywhere' as heard at the beginning of the Portugal segment of Heart of Stone in the music video, which currently has more than 66 million plays on YouTube, and on the band's Tango in the Night album via Spotify.
Heart of Stone was directed by Tom Harper (Peaky Blinders).
The action adventure film stars Gal Gadot, Jamie Dornan, Alia Bhatt, Sophie Okonedo, and Matthias Schweighöfer.
It is currently streaming worldwide via Netflix.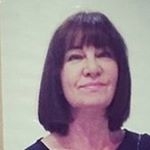 Latest posts by Michelle Topham
(see all)