Along with Erasure's 'Chains of Love' and Linda Ronstadt's 'Long, Long Time', the latest episode of The Last of Us stood out for its use of Fleetwood Mac's 'I'm Coming Home to Stay' on the soundtrack.
A song that played on the episode in the flashback as we see Bill during the pandemic getting ready for the coming days — The Last of Us, Season 1, Episode 3, "Long, Long Time".
It is one of several songs that really made the emotions of the incredibly sad episode seem even more real.
'I'm Coming Home to Stay' is a track from the iconic band's self-titled debut studio album, which came out in 1968.
It is not, however, a song that appeared on the album's original 1968 release.
Instead, although it was written for the album by band guitarist and keyboardist Jeremy Spencer, the song was not released until 20 years later long after he had left the band.
At that point, along with several other tracks, it was remastered and appeared as a bonus track on the album's 1999 re-release.
The track was written from the perspective of a man telling the person he loves he is on his way home, and this time it is for good.
Listen to Fleetwood Mac's 'I'm Coming Home to Stay' in the video, and on the re-release of the band's debut album.
The Last of Us is airing on HBO.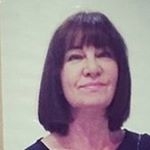 Latest posts by Michelle Topham
(see all)