Listen to Fleurie's 'Out of the Blue' from Grey's Anatomy
The first episode of Season 15 of Grey's Anatomy got off to a fabulous start on Thursday night, with not one but two hours of catching up with our favorite medical staff.
Not only the fabulous drama, of course, but also some stellar music, as Grey's Anatomy has always had one of the best TV show soundtracks around.
Songs like Fleurie's 'Out of the Blue', a song that was played on Grey's Anatomy Season 15, Episode 1, "With a Wonder and a Wild Desire" on Thursday night. (September 27th, 2018)
The song was heard as Alex checks in on Jo, who is brimming over with news of her idea for a new medical treatment, as Meredith bumps into Link and as she threatens to hurt Jackson if he cheats on Maggie.
Fleurie's 'Out of the Blue' is a single from her 11-track debut album Portals. Released in August, 2018, Portals came after Fleurie's three EPs, all of which also received positive critical commentary.
Fleurie herself started out releasing Christian music at a young age but, after a stint living in Australia, has since moved into a genre of music that is often called "a mix between folk and electronic pop".
Her music is also in high demand for TV shows, with Fleurie songs recently featured in shows like Shadow Hunters, Marvel's Cloak and Dagger, Pretty Little Liars, Killjoys, Finding Carter, Bones and Reign.
Listen to Fleurie's 'Out of the Blue' in her official lyric video below. You can also listen to it in the Spotify widget below that, along with her entire debut album Portals.
And you can learn more about Fleurie on her website.
Listen to Fleurie's 'Hurts Like Hell' from Containment — it's devastatingly sad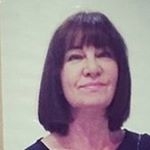 Latest posts by Michelle Topham
(see all)