Flobots' 'Quarantine' was featured on The Rookie soundtrack this week — Season 1, Episode 16, "Greenlight" — 19th March, 2019.
It was played as the gang arrest each Southern Front member.
Flobots' 'Quarantine' is from the hip hop rock band's 2017 album NOENEMIES. It was the fourth studio album for the Denver, Colorado band, and was one of two albums Flobots raised funds on Kickstarter to record.
NOENEMIES was described by Flobots as a "body of protest songs", with songs about the 2016 U.S. election that ended with Trump in office, climate change, immigration reform and other current social and political issues the band felt attention should be drawn to.
Besides the three members of Flobots (Stephen Bracket, aka Brer Rabbit, Jamie Laurie aka Jonny 5, and Kenny Ortiz), it also featured a slew of other musicians — including Gabriel Otto, Serafin Sanchez, Tad Lusk, Tom Hagerman, Charlie Mertens, Adam Stone and DaveFlomberg.
NOENEMIES peaked at the number 16 spot on the U.S. Independent Albums chart.
The message of Flobots' 'Quaratine'
'Quarantine' featured an official music video for the single that was created by Stephen Bracket from the 1988 Japanese anime film Akira.
Created by manga artist and screenwriter Katsuhiro Otomo, it was a film he had discovered as a teenager, and one that had stuck with him for years as he was enthralled with its vision of the future:
  "Otomo painted a vision of the future in dark strokes, the constant clash for power, the eradication of information to control the narrative, how our monsters and heroes are homemade, and ultimately that children will be the ones who will have to pay the price."
He also explained the lyrics of 'Quarantine' in a way you may not expect.
"In times of division, vision is essential. We do not need to separate ourselves from one another. We need to set a perimeter around the parts of ourselves that deny other people's pain- to quarantine the part within that feeds on the ritual of 'us versus them,' of enemies. In the war against fear we are all on the same side."
Listen to Flobots' 'Quarantine', and watch its stark version of the future in the song's official music video below.
You can also hear Flobots' 16-track fourth album NOENEMIES in its entirety in the Spotify widget below that, and keep up-t0-date on Flobots' news on the band's website.
Related Reading: Listen to Glen Hansard's 'Love Don't Leave Me Waiting' from The Rookie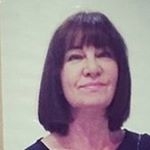 Latest posts by Michelle Topham
(see all)