British indie rock band Florence and the Machine's 'Free' was that song playing at the end of the Apple TV comedy drama Shrinking finale this week  — Shrinking, Season 1, Episode 10, "Closure" — as Grace has finally had enough of her boyfriend's abusive comments, and so shuts him up by pushing him off a cliff.
The track begins playing as the end credits kick in with the superb line "Sometimes I wonder if I should be medicated, If I would feel better just slightly sedated", which couldn't be a more appropriate way of describing that scene, right?
Florence and the Machine's 'Free' came out in early 2022 as the fifth single from the band's fifth studio album Dance Fever.
The song was written about lead singer Florence Welch's problems with anxiety.
Something the British artist has suffered from for years and that, she says, only seems to go away when she is making or performing music.
'Free' came with a critically well-received music video featuring iconic British actor Bill Nighy, and starring Welch as "herself" and Nighy as "Welch's anxiety".
The quirky video has Nighy acting out every emotion Welch is feeling as Welch, in some cases, runs alongside him.
Listen to Florence and the Machine's 'Free' as heard at the ending of last night's episode of Shrinking on the band's Dance Fever album, and in that fabulous music video.
Shrinking itself is streaming on Apple TV+, with a second season already announced.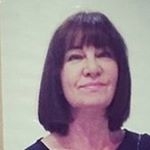 Latest posts by Michelle Topham
(see all)