Florence + The Machine's 'Too Much Is Never Enough' is one of three songs the phenomenally successful English indie rock band has recorded for the upcoming video game 'Final Fantasy XV'.
And God, is that a beautiful song — with its harp and flutes and enormous strings all built around Florence's heart-wrenching voice and lyrics. (Just listen to how she sings "And who cares about the thing I did that night? So what? Maybe Luna had it right. And who cares if I'm coming back alive? So what? 'Least I had the strength to fight" — because that? It will break your heart).
And it's a track that is perfect for Final Fantasy, with all the depths of emotion that amazing video game series evokes in the millions of fans that love it so much. Because this song? It grabs all that. And presents it to you. Open. Honest. Stripped. Laid Bare.
And, of course, this being Florence and her guys, the other two Florence + The Machine songs appearing on 'Final Fantasy XV' are just as beautiful.
'I Will' is an instrumental song that is all piano opening, timps, and an ethereal chorus that builds to this huge goose-bump evoking ending. And the band's cover of Ben E. King's 'Stand By Me' has also been re-arranged around a huge orchestra to make it even more gorgeous than it normally is.
Listen to all three Florence + The Machine Final Fantasy XV songs below. But listen to them at full volume and with headphones. As, God, they are so beautiful, you need to be able to hear every note to perfection.
As for Final Fantasy XV, the game releases on September 30th. You can currently buy it on all major digital music sites.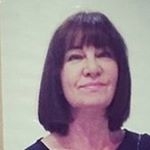 Latest posts by Michelle Topham
(see all)