Country music duo Florida Georgia Line's 'Cruise' was one of the fabulous country songs played on Monarch last night — Monarch, Season 1, Episode 11, "The Last Dance".
The fun song was played at the Tilted Wheel, and has been pretty much known for years as that song you just have to play really loud, while rolling the windows down and driving fast to every time it comes on the radio.
Florida Georgia Line's 'Cruise' was released as the duo's debut single back in early 2012.
The track came out on the pair's second EP It'z Just What We Do, and then again on their debut album Here's to the Good Times a few months later.
The catchy song quickly put Florida Georgia Line on the entertainment map, as it was a massive hit in the U.S. at the time of release.
It made it to #1 on two country charts, as well as to #6 on the Billboard Adult Top 40 chart, and to #4 on the Billboard Hot 100.
The country song also charted in seven other countries, including on five different charts in Canada.
'Cruise' also had such massive sales in the U.S. it was eventually certified 14x Platinum in 2106 — with over 7.5 million copies sold — although it has sold even more than that by now.
Listen to Florida Georgia Line's 'Cruise' from the final episode of the first season of Monarch in the song's music video, and on their Here's to the Good Times album.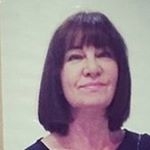 Latest posts by Michelle Topham
(see all)