American rock band Foo Fighters' 'Razor' was one of the songs featured on the latest episode of The Flash last night — The Flash, Season 6, Episode 16, "So Long and Goodnight".
The track was heard as evil Mirror Iris picks a fight with Barry and then kicks him out of the apartment.
As Barry still does not know she is not the real Iris, the fight supposedly ended their marriage.
The song 'Razor' is from Foo Fighters' fifth studio album In Your Honor — a double album that was released in 2005 and was ultimately nominated for five Grammy Awards.
The album also hit the charts in 20 countries, including the top spot in Australia, New Zealand, Finland and Sweden, and the #2 spot in the United Kingdom and the U.S.
It was also certified Platinum or Gold in 11 countries.
Listen to Foo Fighters' 'Razor' as featured on The Flash in the video below.
The somber, mellow acoustic song was a departure from the band's usual rock sound and was one of a disc full of such acoustic tracks. The other disc in the double album being made up of tracks featuring the band's more usual rock sound.
Related reading: Dave Grohl says he and the rest of the band did not enjoy doing Carpool Karaoke with James Corden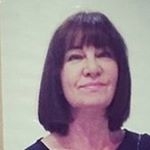 Latest posts by Michelle Topham
(see all)