Canadian singer songwriter Forest Blakk's 'Put Your Hands Up' was featured on the new episode of Grey's Anatomy last night — Grey's Anatomy, Season 16, Episode 3, "Reunited" (aired on 10th October, 2019).
The hopeful and upbeat track was played as Richard tells Haylee and Heidi to stop fighting and to find their sister, and as Nico offers Schmitt some help.
Forest Blakk's 'Put Your Hands Up' was released this month via the doOZy Records label (listen below!). It is one of several singles Blakk currently has out — check the singer's Spotify page for more.
It is also the second song he has had featured on a hit TV series this year, as his gorgeous song 'Where I First Found You' was also heard on an episode of Station 19.
As for Forest's reaction to his Grey's Anatomy feature? It's a lovely one :).
Who is Forest Blakk?
Blakk himself has an interesting and quite sad history.
Albeit a history that shows how resilient and strong of a person this talented singer songwriter must be to go through what he did, and to still be able to come out handling life admirably at the other side.
Brought up by a teenage mother who struggled with addiction and a step-father who was a drug dealer, Blakk left home at the age of 13 after his step-father was put in prison and his mother became even more abusive towards him.
He lived on and off the streets for the next eight years, sometimes living with his grandmother, sometimes hanging out with the wrong crowd.
After several years of living life not to the best of his abilities, struggling with depression and even contemplating suicide, a trip to Germany changed his life.
It also changed his name, as it was then he adopted the moniker Forest Blakk.
And as Blakk says about his life and his music now,
"Making others visible is what makes me visible. I want people I interact with to feel. That's it. I just want them to feel deeply. I want them to laugh if they need to laugh. I want them to get angry if they need to get angry. I want them to cry. But I want them to sit inside my songs and know that they're not alone."
Learn more about the talented Canadian singer, his past, and how he plans to live his future on the singer's website.
You can listen to Forest Blakk's 'Put Your Hand Up' in the official audio video below, and in the Spotify widget below that.
You can follow him on Facebook.
Related reading: Listen to Joshua Radin's 'A World To Explore' from Grey's Anatomy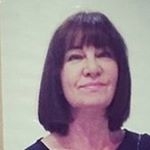 Latest posts by Michelle Topham
(see all)