Listen to the Foxes' song 'Amazing' from Danish series The Rain
My latest not so guilty pleasure is the new Danish Netflix series The Rain. The story of a group of survivors in a post-apocalyptic world after most of the planet has been wiped out with a virus.
And one of the reasons I enjoyed the first episode of the series — Season 1, Episode 1, "Stay Inside" is due to the superb music the show's Music Supervisor has chosen to illustrate specific scenes.
Songs like Foxes 'Amazing', a track that added a lovely feeling of happiness and hope as siblings Simone and Rasmus are dancing in the bunker.
'Amazing' is from Foxes' 2015 sophomore album All I Need. The song was the third single from the album and, if you live in the UK, you probably also remember it as the track ITV used for their Christmas campaign promoting upcoming shows.
If you are not familiar with Foxes, she is a solo singer songwriter not a band, and has been popular in the UK since the release of her debut album Glorious in 2014. She has also been the support artist for a Pharrell tour, and has performed on an episode of the iconic TV show Doctor Who, as well as had a UK tour of her own.
Foxes, aka Louisa Rose Allen,  is an experimental pop artist who also does a fair bit of modeling and in-print fashion campaigns due to her quirky and cool fashion sense. She also appears on the red carpet at various events promoting specific designers' works as they believe her superb sense of style really makes their clothing stand out. (And yes, it does!)


Now, if you enjoyed hearing her while watching your new favorite Netflix show, you can listen to Foxes 'Amazing' from the Netflix series The Rain in the official music video below.
You can also go here to listen to a lot more cool songs from TV shows and movies. Songs you may have been looking for, but did not know what they were.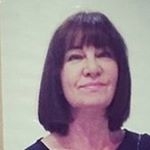 Latest posts by Michelle Topham
(see all)