Melbourne-based singer, songwriter, and producer Fractures' 'It's Alright' was played on the soundtrack of The Resident last night — The Resident, Season 5, Episode 20, "Fork in the Road".
The song was played as everyone is attending AJ's mother's funeral.
Fractures' 'It's Alright' came out on the Australian singer's self-titled studio album, which was self-released in 2014.
The song also arrived with an official music video filmed in an abandoned school in Chernobyl, Ukraine.
The video was filmed more than 20 years after the nuclear power station meltdown that forced all the people living in the Chernobyl area to leave, leaving most of their belongings behind, and gives us just a tiny snapshot into the lives and dreams of the people who once lived there.
Fractures himself said about the powerful video, which was a collaboration between himself and local filmmaker Matthew Chuang:
A man returns to a place he once called home. Nature and decay have taken over but the memories are still strong. He brings life back to Pripyat, Chernobyl – hoping to capture how it was and how it could have been.

Filmed in late Februrary 2014, having arrived in Kiev just days after the violence stopped in Maidan, the experience of witnessing the events in Independence Square shaped the approach.
Considering just how decimated Ukraine is currently becoming by the illegal invasion and war crimes of Russia, it makes this video even more poignant.
Fractures, by the way, is Aussie singer, songwriter Mark Zito.
Listen to Fractures' 'It's Alright' from last night's episode of The Resident in the song's music video, and on his self-titled debut album.
Fractures is Melbourne-based singer-songwriter, producer, and multi-instrumentalist Mark Zito. First releasing music under the moniker in 2013, Fractures immediately gained interest with standout track "Twisted," reaching the top three on Hype Machine and featured on The Guardian's "Single of the Week." Fractures has become a notable name in Australia, having toured as a five-piece live band with Amy Shark and singer-songwriter Emma Louise, performed at festivals like Splendour in the Grass, and opened for an impressive roster of acts, including Daughter, Holy Holy, and Wild Beasts.
When a near-fatal accident left Zito with a broken neck and in a surgical halo early on in his career, Fractures was forced to take time off and retreated into self-imposed isolation. He emerged with 2017's Still Here, a deeply introspective, 11-track record that tackles themes of stagnation, solitude, and self-doubt.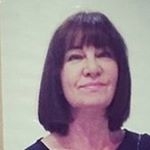 Latest posts by Michelle Topham
(see all)