French pop singer songwriter Francoise Hardy's 'Comment te dire adieu' was extensively played at the beginning of this week's episode of the HBO Max drama The Staircase — The Staircase, Episode 6, "Red in Tooth and Claw".
The song was heard as Sophie is with Michael at the prison, and as we see Sophie going to and from Paris.
Francoise Hardy's 'Comment te dire adieu' is a French version of the English song 'It Hurts to Say Goodbye', and is also the title track from the French singer's ninth studio album.
Released in 1968 on the Vogue record label, Hardy herself called the way she envisaged the music from the song as being an 'American instrumental version'.
She then had the famous French singer songwriter and musician Serge Gainsbourg write the lyrics for the song.
'Comment te dire adieu' went on to become a big hit for Hardy, and is today still one of her most recognized and most influential songs.
Hardy herself released an enormous body of work during the almost 50 years she performed, with her 28th and final studio album Personne d'autre coming out in early 2018.
She has since retired from the music business and now, at age 78, says she cannot perform again due to the after effects of treatment she received for cancer.
Listen to Francoise Hardy's 'Comment te dire adieu' from last night's The Staircase in the song's music video, and on the singer's album of the same name.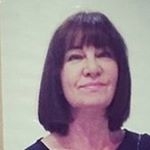 Latest posts by Michelle Topham
(see all)