Frankel's 'Dust Cloud' was that awesome song playing on 9-1-1: Lone Star last night as Judd arrives home to find Grace wanting to talk about Wyatt, and all the things that have been going on in their lives — 9-1-1: Lone Star, Season 3, Episode 5, "Child Care".
The track is from Frankel's five track EP Signal to Noise, which came out in 2016 via Peanut Dungeon Music (BMI), and it's a cool song that begins as a catchy electro-pop track, but then morphs into a helluva good pop rock track.
Frankel himself is singer, songwriter, composer and multi-instrumentalist Michael Orendy.
Orendy has been releasing music as Frankel since 2006, with several albums, EPs and singles coming out over the last decade and a half.
He is known for using a variety of musical instruments in his work, including the banjo, the ukulele and even toy instruments to create the sound he loves.
For me, though, a child of the 1970s, the first time I heard Frankel's 'Dust Cloud', it immediately made me think of the classic Nilsson songs I loved as a kid and still love to this day — songs like 'Everybody's Talking' and 'One' — as he has a similarly fabulous sound.
And no, I apparently wasn't the first person to notice that.
Meanwhile, while Frankel had been playing under my radar until last night's play on 9-1-1: Lone Star, his music has already been licensed for play on hit TV shows like The Blacklist and Revenge.
Who knew, eh?
Listen to Frankel's 'Dust Cloud' from last night's 9-1-1: Lone Star, on Frankel's Signal to Noise EP, and in the video.
And yep, if you love 'Dust Cloud' as much as I do, be sure to follow him on Spotify — like I have just done.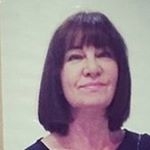 Latest posts by Michelle Topham
(see all)