The new HBO Max crime drama Love & Death released on the streaming platform this week and, right from its bloody opening scene, you know this one is likely to be a shocker.
Along with the true crime story, Love & Death also features a huge number of songs on its soundtrack.
Many of which are from the 1980s period in which the story is set.
One of those songs which showed up on Love & Death, Episode 1, "The Huntress" that did not originate in the 1980s is Frankie Avalon's 'Beauty School Dropout'.
That track was heard on the drama as Candy and the children are at the movie theater watching the movie Grease.
It was specifically written for the hit musical and subsequent hit movie Grease.
That song is Frankie Avalon's 'Beauty School Dropout' and is sung by the actor himself in the film as his character Teen Guardian Angel.
The song is meant to persuade the girl he is singing to (Frenchy in the movie) not to throw her life away after she fails to get into beauty school, but instead re-enroll in high school so she can graduate:
Your story, sad to tell
A teenage ne'er do well
Most mixed up, non-delinquent on the block
Your future's so unclear now
What's left of your career now?
Can't even get a trade-in on your smock
Listen to Frankie Avalon's 'Beauty School Dropout' from Love & Death in that Grease scene shown in the movie theater, and on the Spotify player.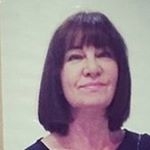 Latest posts by Michelle Topham
(see all)