Mercury's 'The Great Pretender' describes Hawk's actions perfectly
Queen lead singer Freddie Mercury's 'The Great Pretender' was the song playing on Fellow Travelers this week as Hawk goes to the AIDS clinic to get his first AIDS test.
The song begins to play as Hawk lies about how many times he has gay sex, and tells the clinic worker that he doesn't sleep with the same person twice.
Advertising
The episode then ends before he gets the result of his AIDS test, and 'The Great Pretender' plays over the end credits.
'The Great Pretender' couldn't be a more appropriate song
That the music supervisor chose Freddie Mercury's 'The Great Pretender' to end that scene, while it may be an obvious choice, is still a superb one.
In fact, I would be hard-pressed to think of a more appropriate song considering Queen singer Mercury had had AIDS for several years before he died, but still continued to tell every journalist he asked he was "healthy and HIV negative".
Even though over the last couple of years of his life, he began to look gaunt, frail and sick.
Freddie Mercury did eventually come clean about his illness in a statement just 24 hours before he died, admitting he had AIDS and that he hadn't admitted it due to wanting to maintain his privacy.
Advertising
Something you cannot fault him for, as nobody's health status for any illness or lack thereof is anyone else's business but their own and the people they choose to tell.
Some fans were angry with Mercury, however, as they felt he could have been a powerful spokesperson to help the general public understand more about HIV/AIDS.
Freddie Mercury died due to complications of AIDS on 24 November, 1991 at the age of 45.
As for his song 'The Great Pretender', it was released in February, 1987 and includes lyrics like:
Oh yes, I'm the great pretender (Woo-woo)
Pretending I'm doing well (Woo-woo)
My need is such I pretend too much
I'm lonely but no one can tell
Lyrics Mercury admitted not only described his life and his career, but are also quite appropriate for Hawk's life as well when you consider he doesn't admit how he feels much at all.
Listen to Freddie Mercury's 'The Great Pretender' as heard at the end of this week's Fellow Travelers via the song's music video, and on the album Messenger of the Gods: The Singles Collection via Spotify.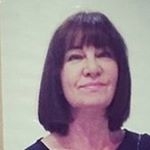 Latest posts by Michelle Topham
(see all)