The Apple TV+ series The Morning Show has had some pretty stellar music during its first season, but it really outdid itself with the song it featured playing over the end credits of the season's finale this week.
That song was American-French indie pop band Freedom Fry's 'Clint Eastwood', a quirky cover of the original 2016 Gorillaz' track. A cover that was released earlier this year on the duo's latest EP Rio Grande.
Advertising
Indie pop duo Freedom Fry is made up of French singer songwriter Marie Seyrat and American vocalist, guitarist and songwriter Bruce Driscoll.
The duo have been together since 2011, when they met on the set of a music video for another project Driscoll was involved in. They released their first EP — Let The Games Begin — later that year.
They have been together ever since, releasing a debut album, eight EPs and many singles over the last eight years.
The Morning Show is not the first series Freedom Fry's music has appeared on. They have also had songs used on the Netflix series Love, Grey's Anatomy, and the Jessica Alba movie Baby, Baby, Baby.
Their music has also been used in numerous advertisements.
Advertising
Listen to Freedom Fry's 'Clint Eastwood' in the video below.
Then listen to the original Gorillaz' rap release of the track in their music video below that, and see what a cool cover Freedom Fry has created.
You will also find more superb music from The Morning Show on Leo Sigh.
The show will be back for its second season next year.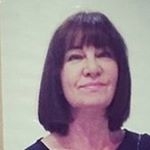 Latest posts by Michelle Topham
(see all)