English singer songwriter Freya Ridings' 'Lost Without You' showed up on the new episode of Grey's Anatomy last night — Season 15, Episode 19, "Silent All These Years".
The song was heard as the female staff of the hospital line the corridor as Abby is taken to the OR, as Jo tells Abby she will not leave her, and as Teddy praises Jo for handling the situation.
Freya Ridings' 'Lost Without You' is the 24-year-olds most popular song to date.
Released in 2017 as the lead single from Ridings' debut album, an album that will finally be released on May 31st, 2019, the song was eventually certified platinum in the UK after charting at number 9 on the British singles chart.
The track also charted in Belgium, Ireland and Scotland.
Freya has also released two live albums — Live at St. Pancras Old Church (2017) and Live at Omeara (2018). She has also released six singles, including her hit 'Lost Without You'.
Listen to Freya Ridings' 'Lost Without You' in the official music video for the song below, where the young singer is filmed looking all romantic, dramatic and floaty.
You can also hear the track in the Spotify widget below that, and keep up-to-date on Freya Ridings' goings on at her website.
Related Reading: Freya Ridings' 'Maps' was featured on The Resident and, man, is it a beautiful song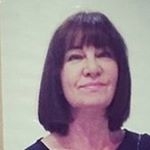 Latest posts by Michelle Topham
(see all)