The latest Grey's Anatomy episode featured yet more of the stellar songs it has been known for showcasing on its soundtrack in its 17-year history, including Garrett Kato's 'One and Only'.
That song showed up on Grey's Anatomy, Season 18, Episode 18, "Stronger than Hate" last night.
The track played over the show's ending monologue as Amelia tells Nick that Meredith deserves to be happy, and that she thinks he makes her happy, and as Meredith arrives home to be welcomed by Nick and a candlelit dinner.
Folk pop singer Garrett Kato's 'One and Only' came out yesterday via the Nettwerk Music Group label, just in time for its Grey's Anatomy appearance.
It is the Canadian-born now Australia-based singer songwriter's first song featured on the hit medical drama but, as he definitely has that lovely mellow, romantic sound Grey's Anatomy music supervisors seem to love, it is not likely to be his last.
Listen to Garrett Kato's 'One and Only' from last night's Grey's Anatomy down below.
And no, even though Meredith has been making comments about leaving for eons, the long-running Grey's Anatomy hasn't been canceled.
Instead, it has already been renewed for a 19th season, with Meredith still featured on it. At least for now.
You can watch the latest season of Grey's Anatomy on ABC.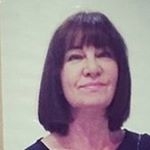 Latest posts by Michelle Topham
(see all)