British glam rocker Gary Glitter's 'Rock and Roll Part II' is just one of the superb songs featured on the soundtrack of the new DC Films movie Joker.
The track was played in the film as we see Joker strutting down a staircase completely full of himself, and of what he plans to do.
'Rock and Roll Part II' was originally released in 1972 on Gary Glitter's debut studio album Glitter. The song was also the B-side of a single, with the A side being 'Rock and Roll Part I'.
The single release was a big hit for Glitter, making it onto the charts in 10 countries and hitting the number 2 spot in both the UK and Australia.
In the United States, it became Gary Glitter's only Top 10 hit.
'Rock and Roll Part II' has become the most popular of Glitter's releases in the U.S., however, as it was co-opted by various major sports teams and was played during games to help energize the crowd.
The song became a sporting favorite in the United States for several decades until Gary Glitter was convicted of downloading child pornography in the U.K. in the late 1990s.
Pressure was then put on most sports teams by the NFL to stop playing it during games due to the negative connotations associated with the song.
Glitter himself spent several months in jail in Vietnam after being convicted of sexual offences against children.
The singer is currently serving 16 years in jail in the United Kingdom for numerous pedophilia offences dating back to the 1970s.
Five famous people who have been deported (including Gary Glitter): Yep, being kicked out of a country even happens to the famous
That being said, if you can separate his personal life from his music, Gary Glitter did write and record some of the most iconic British songs of the 1970s, including 'Rock and Roll Parts I and II'.
If you are a movie fan, you may have also heard Glitter's 'Rock and Roll Part II' on the British comedy The Full Monty and on Meet the Fockers, The Replacements and Happy Gilmore.
Listen to Gary Glitter's 'Rock and Roll Part II' from Joker in the video below.
You can also hear both Part I and Part I in the video below that.
Related music: Listen to Cream's 'White Room' also featured on Joker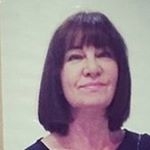 Latest posts by Michelle Topham
(see all)