Listen to Gerry Rafferty's 'Baker Street' from the Netflix series Mindhunter
If you haven't watched the Netflix exclusive show Mindhunter yet, do yourself a favor and add it to your list. Because not only is it well-written, beautifully acted and interesting, it also has a very cool 1970s soundtrack.
Including this song — Gerry Rafferty's 'Baker Street' — which was played during Mindhunter Episode 6.
Scottish singer songwriter Gerry Rafferty released 'Baker Street' in 1978, when it became a big success, hitting the number 1 spot in Australia and Canada, as well as number 3 in the UK. To this day, it is probably the song Rafferty is known for the most.
Gerry Rafferty himself died in January, 2011 of liver failure at the age of only 63. His death was due to complications from the alcoholism he had suffered from for decades.
The song itself is available on his album City to City.
Listen to Gerry Rafferty's 'Baker Street' in the official music video below. It has one of the most recognizable saxophone riff's ever recorded.
Related: Listen to Talking Heads' 'Psycho Killer' from Mindhunter — it adds the perfect atmosphere to the scene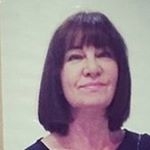 Latest posts by Michelle Topham
(see all)