Gerry Rafferty's 'Right Down The Line' from Escape at Dannemora as cool today as in 1978
The classic Gerry Rafferty song 'Right Down The Line' showed up on the Showtime series Escape at Dannemora this week — Season 1, Episode 6, "Part 6".
It was heard as Deputy Sheriff Kevin Tarsia is walking around the aisles of the store.
Gerry Rafferty's 'Right Down The Line' is the second single from the Scottish singer songwriter's City to City album.
It was a huge hit for the folk rock/soft rock singer at the time of its release, hitting the number 1 spot in the United States on the Adult Contemporary Singles chart, and staying there for four weeks.
The song also made it onto charts in New Zealand, Australia, Canada, the United Kingdom, and South Africa.
As for Rafferty, he was an incredibly prolific artist, ultimately releasing nine studio albums, eight compilation albums, 13 singles and appearing on albums as a vocalist with artists like Richard and Linda Thompson, and Mark Knopfler.
He was active in the music business from 1966, when he joined the band The Fifth Column and later on with The Humblebums, then became a solo artist in 1971 when he recorded his first album Can I Have My Money Back?.
Gerry Rafferty continued being a very successful solo artist until his death in 2011 at the age of only 63, after many years struggling with alcoholism.
Listen to Gerry Rafferty's 'Right Down The Line' from Escape at Dannemora in the video below. You can also hear City to City, the album it came from, in its entirety in the Spotify widget below that.
Related music: Listen to Kelly Clarkson's awesome track 'Heartbeat Song' as featured on Escape at Dannemora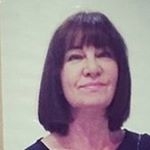 Latest posts by Michelle Topham
(see all)