Irish post punk band Gilla Band's 'Lawman' was played on last night's episode of Peaky Blinders during the episode's opening as Tommy is walking through the streets of Birmingham — Peaky Blinders, Season 6, Episode 5, "The Road to Hell".
And no, apparently there won't be a Tommy feeling sorry for himself after his terminal diagnosis. Instead, it looks like it will be business as usual, and Tommy going out with a bang not a whimper.
Gilla Band's 'Lawman' was released in 2015 on the band's second EP The Early Years, which came out via Rough Trade.
Gilla Band, by the way, was called Girl Band for most of their existence.
Until, in late 2021, they joined the 'woke generation' and announced they were changing their name to 'Gilla Band' due to it being a "misgendered name" and that their former name could have been "propagating a culture of non-inclusivity". (Snort)
Whatever dudes but, God, that's a dumb new name.
Listen to Gilla Band's 'Lawman' from last night's Peaky Blinders on the band's official music video for the track, and on the Girl Band EP The Early Years.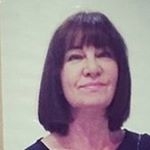 Latest posts by Michelle Topham
(see all)