Listen to Gillian Welch's 'The Way It Will Be' from This Is Us
Listen to Gillian Welch's 'The Way It Will Be' from the This Is Us Vietnam letters scene
The NBC series This Is Us continues to feature some of the best music on TV, with this week's episode airing the fabulous Gillian Welch song 'The Way It Will Be' — Season 3, Episode 5, "Toby".
That song was heard as we watch Kevin receive letters about his father's time in Vietnam.
American singer songwriter Gillian Welch's 'The Way It Will Be' is from her fifth studio album The Harrow & The Harvest. It was the first album Welch had released in eight years, and eventually ended up being nominated for a Grammy Award for Best Folk Album.
Critics had expressed frustration over the years that it took Welch so long to release new music. She replied unfortunately it was because they had a slew of songs written, but just didn't like anything enough to feel that it was good enough to release on an album.
With the Grammy Award nomination, however, plus the album appearing on several critics' lists as the 'Best of 2011', it was definitely well worth the wait.
Listen to Gillian Welch's 'The Way It Will Be' from This Is Us in the Spotify widget below.
Related: Listen to Hootie and the Blowfish's 'Only Wanna Be With You' from This Is Us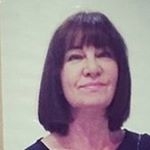 Latest posts by Michelle Topham
(see all)