American R&B singer Ginuwine's 'Pony' was played on Riverdale last night — Riverdale, Season 6, Episode 5, "Chapter One Hundred: The Jughead Paradox".
The song was that funk-based track playing during Betty's bachelorette party.
Ginuwine's 'Pony' is from the R&B singer's debut album Ginuwine…The Bachelor, which was released in 1996 via Sony music.
The song was his debut single, and was an immediate hit for the rookie singer.
It hit the top spot on the Billboard Hot R&B/Hip-Hop Songs chart, and was also very successful in Europe where the song charted high in 12 countries, including on three different British charts.
The track's highest placing came in the UK, where it peaked at #3 on the R&B chart.
Ginuwine's 'Pony' was eventually certified Gold or Platinum in Australia, Denmark, New Zealand, the UK and the U.S.
Not bad for the musician's first outing, eh?
Since then, Ginuwine has released eight other albums, as well as a compilation album. He is currently at work on his ninth album after a long break to concentrate on his acting career.
Listen to Ginuwine's 'Pony' from Riverdale on the song's music video, and on his Ginuwine…The Bachelor album.
There is also an extended version of the track, which ramps up the cool in the song ever more. That arrived on his 2018 album Pony.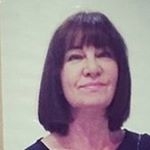 Latest posts by Michelle Topham
(see all)