Sometimes, an indie singer completely eludes my sight until, in a TV series or on a Spotify list, I suddenly come across them and wonder where the hell have I been for the last few years?
Such was the case last night, when watching the latest episode of Legacies, I suddenly heard Girl in Red's 'Midnight Love' — Legacies, Season 4, Episode 4, "See You on the Other Side" — and I thought "What?"
Because that song is both musically and lyrically stunning, and yet I hadn't heard it before.
A quick search for Girl in Red threw up the information that this is the music project of Norwegian singer-songwriter and record producer Marie Ulven Ringheim.
She apparently has been pretty big since 2018 and, Jesus Christ, I missed her.
That being said, and if you are as bad as me, here is the information you need to know about Girl in Red's 'Midnight Love'.
The song is from Girl in Red's debut studio album If I Could Make It Go Quiet, which was released in April of this year (okay, now I don't feel so bad, as at least this track is pretty recent, and not something I have missed for the last 10 years!).
The album was a big hit worldwide, charting in 16 countries, but was particularly successful in the United States, where it made it onto four different charts and to the #8 spot on both the Top Alternative Albums and Indie Albums charts.
Girl in Red's 'Midnight Love' was the album's lead single.
So, now you know as much as I do (or more, if you're much more clued in). Now listen to Girl in Red's gorgeous 'Midnight Love' as heard on last night's Legacies below.
There is also a gorgeous live performance she gave for the BBC down there too.
Now I'm heading off to Spotify to listen to her entire debut album (which you'll find down there too) as, if 'Midnight Love' is this good, I'm betting the entire album is as well.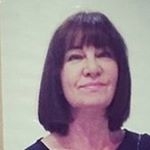 Latest posts by Michelle Topham
(see all)