Paramount +'s Milli Vanilli gives us several sides of the 1990s lip-sync scandal
The documentary Milli Vanilli released on Paramount + today, and gave us an in-depth look into the scandal that destroyed the German-French pop duo of the same name.
A pop duo that was an enormous worldwide success in the late 1980s and early 90s.
Advertising
Until it was discovered the two men were not singing on their singles, albums or in live performances, but were lip-syncing to other people's vocals.
Of course, it was Milli Vanilli — aka dancers Robert Pilatus (Rob) and Fabrice Morvan (Fab) — who took the fall for the music-world shattering scam but, let's face it, others were also in on it.
People like the duo's producer Frank Farian, who created the plan to push Milli Vanilli and the songs they were lip-syncing to right to the top of the music charts.
In the documentary, of course, you get two sides of the story — and it is up to you to decide who is lying and who is telling the truth.
Although if you watch closely, I think you can figure out who are likely the people fabricating the past, and one of them probably isn't Fabrice Morvan.
The Milli Vanilli documentary still features some superb music
Advertising
But, while the Milli Vanilli documentary is actually quite sad, as you see how both Pilatus and Morvan's lives were destroyed once their lie was exposed — but, of course, not the lives of those who were as much to blame — the documentary does feature some superb songs.
Even if it wasn't Robert Pilatus and Fabrice Morvan who were singing them.
Songs like Milli Vanilli's 'Girl You Know It's True'.
A song that was the pop duo's biggest hit, and so one that is featured several times in the Milli Vanilli documentary.
Milli Vanilli's 'Girl You Know It's True' was one of the biggest hits of the 80s
'Girl You Know It's True' shows up several times in the Milli Vanilli documentary.
From when Fab and Rob are told to go to Farian's studio to record the song, to when they break into America, to when both sing it on a TV show, to when people are beginning to realize the men who were Milli Vanilli may not be singing their own songs at all.
The song itself was released in March, 1988 and went on to make it to #1 on charts in Austria, Greece, Spain, and in the U.S. where it also climbed to #2 on the Billboard Hot 100.
The dance pop track was also a Top 5 hit in over 20 countries, and was eventually certified Gold in Australia, Canada, Germany and Sweden, Silver in France and Platinum in New Zealand and the U.S.
Only two years later, however, a Los Angeles-based journalist broke the story of Milli Vanilli's lip-synching career, and that was the end of the duo plus the end of the music world's obsession over their music.
Listen to Milli Vanilli's 'Girl You Know It's True' from the just-released Milli Vanilli documentary below. It may not have been sung by Robert Pilatus and Fabrice Morvan but it is still a helluva banger.
And yes, the two men still danced to it.
You can watch the Milli Vanilli documentary now via Paramount +.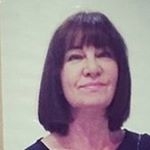 Latest posts by Michelle Topham
(see all)