British rock band Girlschool had one of their songs featured on the latest episode of the historical drama Dickinson last night.
The track was Girlschool's 'C'mon Let's Go', and it was played on Dickinson, Season 3, Episode 7, "The Future Never Spoke" as lightning strikes the gazebo where Emily and Lavinia are standing.
It was played again as the women return to the gazebo.
Girlschool's 'C'mon Let's Go' is from the band's second studio album Hit and Run, which was released by the all-girl band way back in 1981 via Bronze Records.
The album became the band's most successful, hitting the #5 spot on the UK Albums chart.
Interestingly, more than 40 years after the band was founded, Girlschool is still in existence and performing, and is now the longest-running all-female band in the world.
Sadly, though, without the band's lead guitarist Kelly Johnson, who died from cancer in 2007.
In their more than 40 year career, Girlschool has released 13 albums with their latest, Guilty as Sin, coming out in 2015.
And, yep, when it comes to playing their instruments, the women easily keep up with or even beat many of the men in bands that are more famous.
Listen to Girlschool's 'C'mon Let's Go' as heard on Dickinson on their Hit and Run album, and in the song's official  music video kindly remastered by YouTuber SacrifyX.
The song is a helluva banger.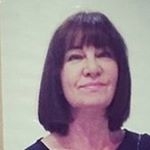 Latest posts by Michelle Topham
(see all)