While I think the new Netflix series Atypical is beautifully written, with interesting characters and some brilliant actors (Amy Okuda, Keir Gilchrist, Jennifer Jason Leigh, Brigette Lundy-Paine, Michael Rapaport), overall the music producer of the show has not done such a great job.
Songs are barely featured and, if they are, they are played for such a short time you can hardly tell which song it is you are listening to.
That being said, I did love that Atypical featured the English indie rock band Glass Animals track 'Black Mambo' during "Antarctica", the first episode of the series.
The song was played as Casey is out running after being grounded for punching a girl in the face. Just a pity we didn't get to hear more of it as the track is really cool.
Glass Animals' 'Black Mambo' is from their 2014 debut album Zaba. An album that features pretty minimalistic music, including 'Black Mambo' which, although the song gradually builds as it progresses, still sticks to the sparse electronic structures the band currently prefers.
Related: Listen to Joy Division's 'Love Will Tear Us Apart' from the Netflix series '13 Reasons Why'
Listen to Glass Animals' 'Black Mambo' in the official music video below to hear that rich but spare sound.
Advertising
And do watch Atypical on Netflix if you haven't already.
It is short, only eight 29 to 36-minute episodes long for the first season, but it is quite engrossing and touching as we watch Sam, the autistic teenager who has suddenly decided he wants a girlfriend, stumble through every opportunity he gets while fixating on someone who is unattainable.
We also get to fall in love with his seemingly 'normal' but really not family who also all have issues of their own.
So well done is Atypical, in a quirky, odd almost geeky little way, I binge watched the entire series in just under six hours. I am now eagerly looking forward to season two.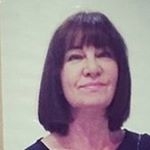 Latest posts by Michelle Topham
(see all)