I first came across Irish singer songwriter Glen Hansard when he starred in and wrote the music for the low-budget independent movie Once back in 2007.
At the time, I was blown away by how beautifully honest his music was, and was thrilled when he and his co-writer Markéta Irglová won an Academy Award for one of the songs from the film the following year.
This week, I was just as happy to hear Hansard's song 'Mercy Her' show up on the latest episode of Pamela Adlon's latest series 'Better Things' — Season 2, Episode 4, "Sick" — as, even after the Academy Award, his music still does not get as much airplay as it deserves.
In this instance, the song was played when Sam was at the bar, and as she headed to the restaurant.
'Mercy Her' is from Glen Hansard's 2015 second studio album Didn't He Ramble. An album that was beautifully intimate and touching, and was critically acclaimed just about across the board upon its release.
It also earned Hansard a Grammy Award nomination for Best Folk Album.
Listen to 'Mercy Her' below in Hansard's official music video of the song, which was filmed in the Chicago loft of Jeff Tweedy's band Wilco. And can I just say, as the years go by, his voice and his songwriting skills get better and better.
Hansard's third studio album Between Two Shores will release in January, 2018.
Related: Watch Glen Hansard perform 'Lowly Deserter' on David Letterman — a truly powerful performance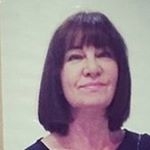 Latest posts by Michelle Topham
(see all)