Listen to Glenn Miller's beautiful 'I Know Why (And So Do You)' from The Shape of Water
The beautiful Glenn Miller song 'I Know Why (And So Do You)' was featured in the new Guillermo del Toro directed movie The Shape of Water, released yesterday.
The song is originally from the 1941 movie Sun Valley Serenade starring Sonia Henie, Lynn Bari, John Payne, Milton Berle and Glenn Miller himself. It was also used in the movie Memphis Belle in 1990.
The music featured in The Shape of Water also includes classic songs like Andy Williams' 'A Summer Place', Carmen Miranda's 'Chica Chica Boom Chica', and blues singer Trixie Smith's 'My Unusual Man'.  Fleurie's 'Breathe' adds a more modern twist.
The movie itself is getting superb reviews, winning a prestigious Golden Lion award at the Venice Film Festival, and being raved about by critics in the U.S., who are calling it one of del Toro's best.
It has also been nominated for or won a slew of awards.
Listen to the Glenn Miller track 'I Know Why (And So Do You)' from the movie in the scene from Sun Valley Serenade in the video below.
You will find a lot more movie and TV music here.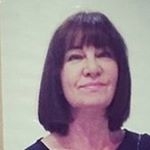 Latest posts by Michelle Topham
(see all)