One of the most recognizable pieces of music of the last 100 years you may not know the name of is a jazz track that showed up on Titans last night — Titans, Season 3, Episode 9, "Souls".
That track was played as Hank, Tim, Malcolm and Donna are at the Twilight Owl, and as Hank is telling Donna about how the afterlife works.
The song is Glenn Miller's 'In The Mood', a jazz classic that was first released in 1939 by the band leader and his orchestra.
The music was a re-release of a track initially recorded and released by Edgar Hayes & His Orchestra.
A record featuring a baritone saxophone that didn't grab people's attention as much as the Glenn Miller release a year later.
That's because Miller rearranged the piece, which is now known for its 'battling' tenor saxophones and trumpet solo, as well as its addictive melody and beat. The rest is history.
Now, out of an enormous number of Glenn Miller releases, over 80 years later, 'In The Mood' remains one of his most popular.
Who was Glenn Miller?
Glenn Miller himself was an American bandleader who was massively successful for about four years — between 1938 and 1942.
His career would likely have continued to only skyrocket, as the music he and his band produced was phenomenal, but Miller decided to volunteer to join the U.S. military in 1942 to "do his part" for the war effort. Something he eventually did by entertaining the troops with his music overseas.
On a flight from the UK to Paris, where he was planning on relocating his band in December, 1944, his plane disappeared over the English Channel and was never found. Miller was declared dead a few weeks later. He was just 40 years old.
Years later, it was proven without much of a doubt that the engine of Miller's plane had probably seized up due to extremely cold weather, causing the plane to nose dive into the Atlantic Ocean. Even if anyone had survived the initial crash, they would have died of hypothermia in less than 20 minutes.
Glenn Miller's music, however, lives on due to the enormous body of work he left behind.
Listen to Glenn Miller's 'In The Mood' as heard on Titans last night in the video of one of the band's live performances, and on the album of the same name.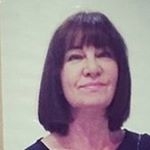 Latest posts by Michelle Topham
(see all)