Gloria Gaynor's 'I Will Survive' helps bring a patient back to life in The Nurse
The new Netflix drama The Nurse premiered this week on the streaming platform, and it came with some interesting songs on each episode's soundtrack.
The 4-episode Danish mini series, which is based on a true story, kicks off with a patient who seems to be fine suddenly dying after we see someone injecting something into his IV.
Advertising
The drama carries on with a successful resuscitation of a different patient, and scenes of various goings on among the doctors and nurses.
The first episode is titled 'I Will Survive' and it is musically illustrated with the iconic Gloria Gaynor's 'I Will Survive' as we then see Pernille and another nurse trying to resuscitate another patient while singing along to the song.
Bizarre, I know, but it works. And yes, the patient does survive.
Gloria Gaynor's 'I Will Survive' came out in late 1978 as the second single from the pop and disco music singer's sixth album Love Tracks.
The single went on to become an absolutely enormous success for the now-79-year-old singer, to the point that not only did the song rank high on a huge number of international charts, the song eventually became the song Gaynor became known for performing.
Advertising
As for the performance of Gloria Gaynor's 'I Will Survive' on international charts, the song hit #1 on charts in the United Kingdom, Canada, Ireland and the United States.
In the U.S., the track's most important ranking was at #1 on the Billboard Hot 100 chart, but it also hit the top spot on two other American charts.
No wonder really, as it is such a catchy track it does make you want to get up and hit the dance floor, doesn't it?
Or save somebody's life, I suppose.
Listen to Gloria Gaynor's 'I Will Survive' from that resuscitation scene in The Nurse on the song's music video, and on Gaynor's Love Tracks album.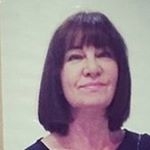 Latest posts by Michelle Topham
(see all)