The new BBC drama The Woman in the Wall kicked off this week, with the first episode of the six-episode mini-series premiering on BBC One on Sunday night.
While the drama is quite harrowing in its depiction of the trauma caused by Ireland's infamous Magdalene Laundries, it also features some superb rock music on its soundtrack.
Songs like Swedish Swedish indie psych collective GOAT's 'Let it Burn'.
That song was played on The Woman in the Wall as Detective Akande is driving and thinks back to his childhood when he beat up a friend in church — The Woman in the Wall, Episode 1, "Back to Life".
The drum-heavy track itself was initially recorded for the soundtrack of the Swedish film Killing Gävle.
A documentary about a straw goat that is erected every Christmas in the town of Gävle to help celebrate the holiday season, only to be illegally burnt down by vandals almost every year.
Listen to GOAT's 'Let it Burn' as heard on The Woman in the Wall this week in the music video of the radio edit, and via Spotify.
The track is quite hypnotic and cool.
The Woman in the Wall, which stars Ruth Wilson and Daryl McCormack, is airing on BBC One with each new episode available via iPlayer soon after it premieres.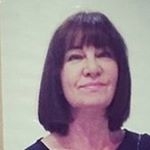 Latest posts by Michelle Topham
(see all)