American rock and soul singer songwriter GoldFord's 'Walk With Me' was played on the latest season of Grey's Anatomy last night — Grey's Anatomy, Season 17, Episode 2, "The Center Won't Hold" (aired on November 12th, 2020).
The song was heard during Frankie's kidney surgery.
And, while many fans fell in love with the song on its Grey's Anatomy debut, GoldFord's 'Walk With Me' actually first came to prominence in the U.S. earlier this year when it was used on a commercial for the Brawny paper towel.
No surprise people noticed it then, of course, as half of the country was obsessed with stockpiling toilet paper and paper towels at the time due to their panic about Covid-19.
The song caught people's attention, though, which may also be when the music supervisor for Grey's Anatomy heard it and decided it would be perfect to feature on the hit medical drama.
As for GoldFord, aka Jeffrey Goldford, the singer started off his music career in his early twenties as the lead vocalist of the Austin, Texas-based band The Everyday People. (article continues below…)
Listen to Joanna Jones' 'Feels Like Freedom' from Grey's Anatomy, Season 17, Episode 2
Several years later, however, he decided to go solo and it was then he auditioned for American Idol, where he eventually made it into the top 30 contestants.
Soon after his stint on the show ended, GoldFord released his debut studio album Hindsight.
Since then, he has continued to release new music and attract the attention of a number of hit TV show music supervisors. This led to his songs being featured on popular shows like HBO's The Leftovers, Girlfriend's Guide to Divorce and Power.
Listen to GoldFord's 'Walk With Me' as featured on Grey's Anatomy this week in the song's official lyric video below.
If you love his sound, you can learn more about GoldFord on the talented singer's official website.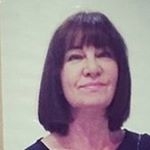 Latest posts by Michelle Topham
(see all)