Listen to Grace Carter's 'Silence' from 'Grey's Anatomy' 
British singer songwriter and Brighton native Grace Carter's 'Silence' was featured on 'Grey's Anatomy' this week — Season 14, Episode 4, "Ain't That A Kick In The Head".
The track was played over a long montage of scenes, including Amelia being told by Owen she has to come home, of Bailey saying she has noticed how much Ben has been exercising, Meredith and Megan talking about who Nathan loves, and while Owen drives Amelia home.
Grace Carter's 'Silence', which was co-written by Carter and songwriting duo The 23rd, is from the 19-year-old singer's upcoming debut album, and is about her frustrations knowing a man is talking but not really saying anything of importance, or anything that is the truth,
And it's a powerful track with Carter's rich voice heard just over a simple piano and a slow beat.
Watch Carter's official video for 'Silence' below.
Related: Listen to Molly Kate Kestner's 'Footprints' as featured on 'Grey's Anatomy'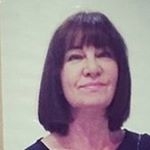 Latest posts by Michelle Topham
(see all)