"Don't murder me" pleads the song at the beginning of Billions, Season 7, Episode 8, "The Owl" this week
Grateful Dead's 'Dire Wolf' was that cool country-folk sounding song pleading "Don't murder me" playing on the Billions, Season 7, Episode 8 opening scenes yesterday.
The song plays as we see snow falling over a desolate forest landscape, and men creating totem poles from live trees with a chainsaw.
Advertising
We then discover all this is taking place at the secret society retreat called The Owl in upstate New York, as Chuck is at his dinner table eating beef and talking to his father about the retreat and "transcendence".
When was Grateful Dead's 'Dire Wolf' released?
The song came out as the third single from the iconic American rock band's third studio album Workingman's Dead, which came out in June, 1970 on the Warner Bros. label.
The lyrics talk about a man playing cards with a dire wolf in an attempt to save his life, but the cards being a fake deck and the man not being able to win, of course, the inevitable eventually happens:
The wolf came in, I got my cards
We sat down for a game
I cut my deck to the Queen of Spades
But the cards were all the same

Don't murder me
I beg of you, don't murder me
(full 'Dire Wolf' lyrics via Genius)
It is a song that can be related to any aspect of life where you are already a loser before you even begin.
Who wrote Grateful Dead's 'Dire Wolf'?
Advertising
The country ballad was written by Grateful Dead frontman Jerry Garcia in just one day, and went on to become such a fan favorite it was played at many of the band's live concerts with both the electric and acoustic versions finding a place in their sets.
Listen to Grateful Dead's 'Dire Wolf' as heard at the beginning of Billions this week in the video of the remastered version of the song, and on the band's Workingman's Dead album via Spotify.
Season 7 of Billions, of course, is streaming via Showtime along with the first six seasons.
You can also hear many more songs from the hit drama series here on Leo Sigh.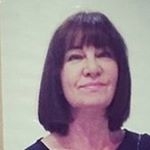 Latest posts by Michelle Topham
(see all)