Los Angeles-based indie rock band Great Northern's 'Houses' was featured on the latest episode of the supernatural drama The Magicians this week — Season 4, Episode 13, "The Seam".
The track was played as The Monster at the End of the World is killed by everyone that performed a spell on it.
Great Northern's 'Houses' is from the indie band's second album Remind Me Where The Light Is. Released in 2009 on Eenie Meenie Records, the 11-track album is packed with catchy songs you will find yourself humming days after you first hear it.
It is currently available on CD, vinyl and digital album on Bandcamp.
The now two-member band itself has been together since 2005.
Currently comprised of  lead vocalist/keyboardist Rachel Stolte, and guitarist/vocalist Solon Bixler, Great Northern has been quite successful with music placements in TV commercials and TV show in recent years.
Including having music featured on the TV series Bones, Grey's Anatomy and Friday Night Lights, even before their inclusion on The Magicians.
Listen to Great Northern's 'Houses' from The Magicians in the video below. You can also hear Remind Me Where The Light Is in its entirety in the Spotify widget below that.
Keep up to date on what the duo is currently working on at their Facebook page.
Related Reading: Listen to ADLT VDEO's 'Alive' from The Magicians, Season 4, Episode 1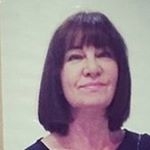 Latest posts by Michelle Topham
(see all)