I get a lot of emails from people recommending I listen to specific songs by specific artists. But it's rare that I get more than one or two at a time about the same song. This week, though, five people contacted me to say I should listen to a fabulous song they had heard on Ray Donovan last Sunday. A song by Irish-Armenian singer-songwriter Gregory Page called 'The Perfect Love' — (Ray Donovan, Season 3, Episode 9 – "The Octopus"). So I gave it a listen.
And, yes, I could immediately see why so many people are loving this song. It's simple, but it's so touching and sweet with just the piano and the saxophone. It's also very old-fashioned in that 1930s, 1940s way of crooning Gregory Page has. Reminiscent of the type of music our grandparents would have listened and danced to.
Gregory Page's 'The Perfect Love' is from his 2012 album My True Love and, yes, the whole album is just as lovely.
If you loved the song on Ray Donovan, listen to Gregory Page singing 'The Perfect Love' in the Deezer plugin below, and if you want to hear more of the album you can listen to it in its entirety over there as well.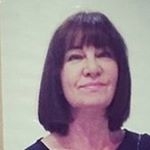 Latest posts by Michelle Topham
(see all)