One of the cool things about the Amazon Original series sci-fi drama The Power is not only the music on its soundtrack, but that its end credits are often quite long so you get to hear most of the song chosen to play over them.
Case in point, last night's The Power, Season 1, Episode 6, "Sparklefingers" end credits, which were nicely and appropriately musically illustrated with Greta Van Fleet's 'Anthem'.
A song with opening lyrics appropriate for that Urbandox supporter setting himself on fire scene, as Margot and the rest of those assembled to hear her declare her run for Senate look on horrified as he burns:
With the news, there's something every day
So many people thinking different ways, you say
Where is the music?
A tune to free the soul
A simple lyric to unite us all, you know
Greta Van Fleet's 'Anthem' was released in October, 2018 as a track on the American indie rock band's debut studio album Anthem of the Peaceful Army.
While 'Anthem' was not released as one of the three singles from the album, the album itself was a huge hit going on on to chart in 20 different countries, with Top 10 rankings in 10 of them.
In the United States, the band's home country, Anthem of the Peaceful Army peaked at #1 on the U.S. Top Rock Albums chart, and #3 on the prestigious Billboard 200.
Listen to Greta Van Fleet's 'Anthem' as heard playing over The Power, Episode 6 end credits this week in the song's music video, and on the Spotify widget below.
The first season of the British-Canadian series The Power is now streaming on Amazon Prime Video.
Five episodes are currently out, with the first season of the drama scheduled for nine in total.
You can also listen to and learn more about more songs from The Power soundtrack on Leo Sigh.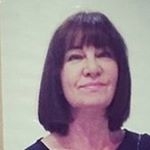 Latest posts by Michelle Topham
(see all)