The latest episode of Fate: The Winx Saga showed off yet more superb music on its soundtrack last night, with Grimes' 'Player of Games' showing up on Fate: The Winx Saga, Season 2, Episode 7, "All The Wild Witches".
The ethereal sounding song was heard playing as the girls are transforming.
Canadian singer songwriter and musician Grimes' 'Player of Games' was released as a single in 2021.
The song first appeared on the popular video game Rocket League.
It then received an official music video with the singer in a castle playing chess with a knight in full armor.
As the game progresses, Grimes is seen in various outfits in various parts of the castle running around, fighting with the knight with Star Wars-like light sabers.
By the end of the video Grimes, dressed in just a flimsy dress against the knight's armor is slashed with a metal sword.
As she falls and dies, the knight also checkmates her in the chess game the two were playing.
Listen to Grimes' 'Player of Games' in the song's beautifully filmed video, and on the Spotify player.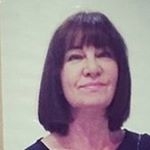 Latest posts by Michelle Topham
(see all)